About
Hi, we are a small clothing company based in Reading, UK. We want to bring you fun, cool threads! I set up Spill Your Gutts in love of the idea of having my own clothes being printed and worn by other people. In late 2009 Henry jumped aboard the ship to help move things along. Now we have lots of plans for the future and hope you will follow us on our journey!

If you are interested in getting design work done by me (Thomas) just click "Contact" on the bar above and tell me what you're looking for!
Come say hi!
FACEBOOK
,
TWITTER
,
TUMBLR
We always want to chat, so don't be shy! Thomas and Henry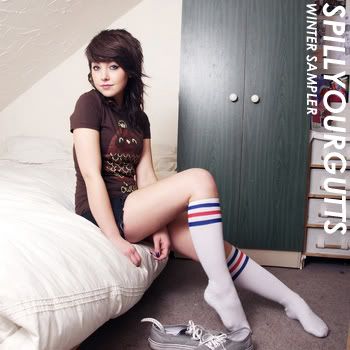 Click the picture to download your FREE SYG Winter Sampler full of bands we love!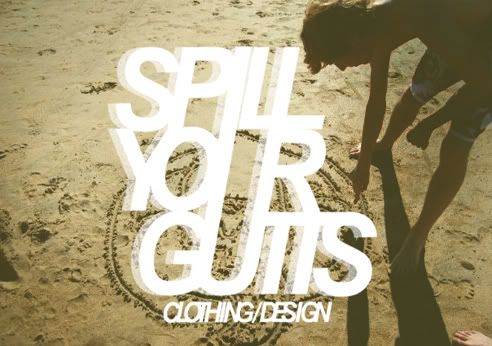 What forms of payment do you accept?

We gladly accept Visa, MasterCard, American Express, Discover, or regular account payments all through PayPal.

How secure is this store?

This store uses PayPal for payments, and PayPal automatically encrypts your confidential information in transit from your computer to ours using the Secure Sockets Layer protocol (SSL) with an encryption key length of 128-bits (the highest level commercially available).

Do I need a PayPal account to purchase from this store?

No, you are not required to have a PayPal account to purchase from this store. Although if you already have a PayPal account you may use it.

Can I return my purchased item?

We only accept returns if there has been a mistake made on our part with the order and/or your product is faulty

Do you ship worldwide?

Yes! We ship everywhere!!